OK, let's go ahead and get the obvious joke out of the way: It's time to catch the Clap!
January 2022's Community Day is going to feature, Spheal — which for some unbeknownst reason, is called the Clap Pokémon!
OK, allegedly, the reason they are called the Clap Pokémon is because, when a group of Spheals get together and they are really happy or excited, they will clap their fins. This is, of course, how real seals clap their fins in the wild…
But seriously, have you seen how chonky Spheals are? How do they clap their fins together?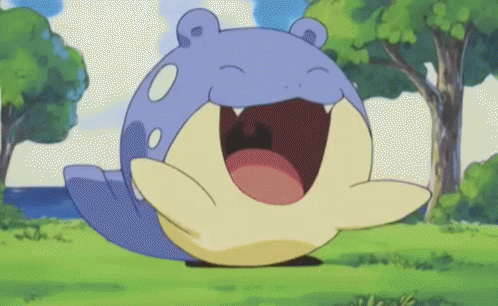 Nonetheless, during Community Day January 2022 on Sunday, January 16, 2022 from 11:00 a.m. to 5:00 p.m. local time there will be a ton of Spheals in the wild, and the shiny rate will be increased. If you've always wanted to get your hands on a purple Larry David, this is your best shot!
Exclusive Moves
If you evolve a Walrein (the final evolution of Spheal) from 11 a.m. to 7 p.m. that day, it will learn the Fast Attack Powder Snow, and it will learn the Charged Attack Icicle Spear in the move's debut release in Pokémon GO. This new move costs low energy to charge and could impact the META, especially for player vs player competition. It's definitely worth getting while you have the chance.
Additional Bonuses During Community Day
Catch XP will be TRIPLE
Incenses and Lure Modules will last for three hours (if activated during the event),
There will be photobombs during the event. (It's probably safe to assume it will be Spheal.)
Free bundle of 30 Ultra Balls in the shop
As always, Niantic will have an opportunity for you to spend some more PokéCoins and cash. This month's Community Day Box will include 50 Ultra Balls, five Super Incubators, five Lucky Eggs and an Elite Fast TM for 1,280 PokéCoins. There will also be a ticket for a special research story, "The Spheal Deal", available for $1 (or equivalent pricing in your local currency).
The December 2021 Community Day special research ended up having an Elite Fast TM and an Elite Charge TM in it! It's unlikely that the January 2022 Community Day special research will have two TMs in it, but it sure would be nice!
Have fun catching the Clap!
(Seriously, why didn't they just call it the "clapping" Pokémon?)
*Editors note: I may have gotten those two image files mixed up. My apologies.